Your home is infested with mosquitoes and you've had enough of getting bitten? Are they keeping you awake?  If it is a yes, then you'll be needing the best mosquito repellent for home. You probably wish for it to work well, and fast so as to keep those pesky mosquitoes away.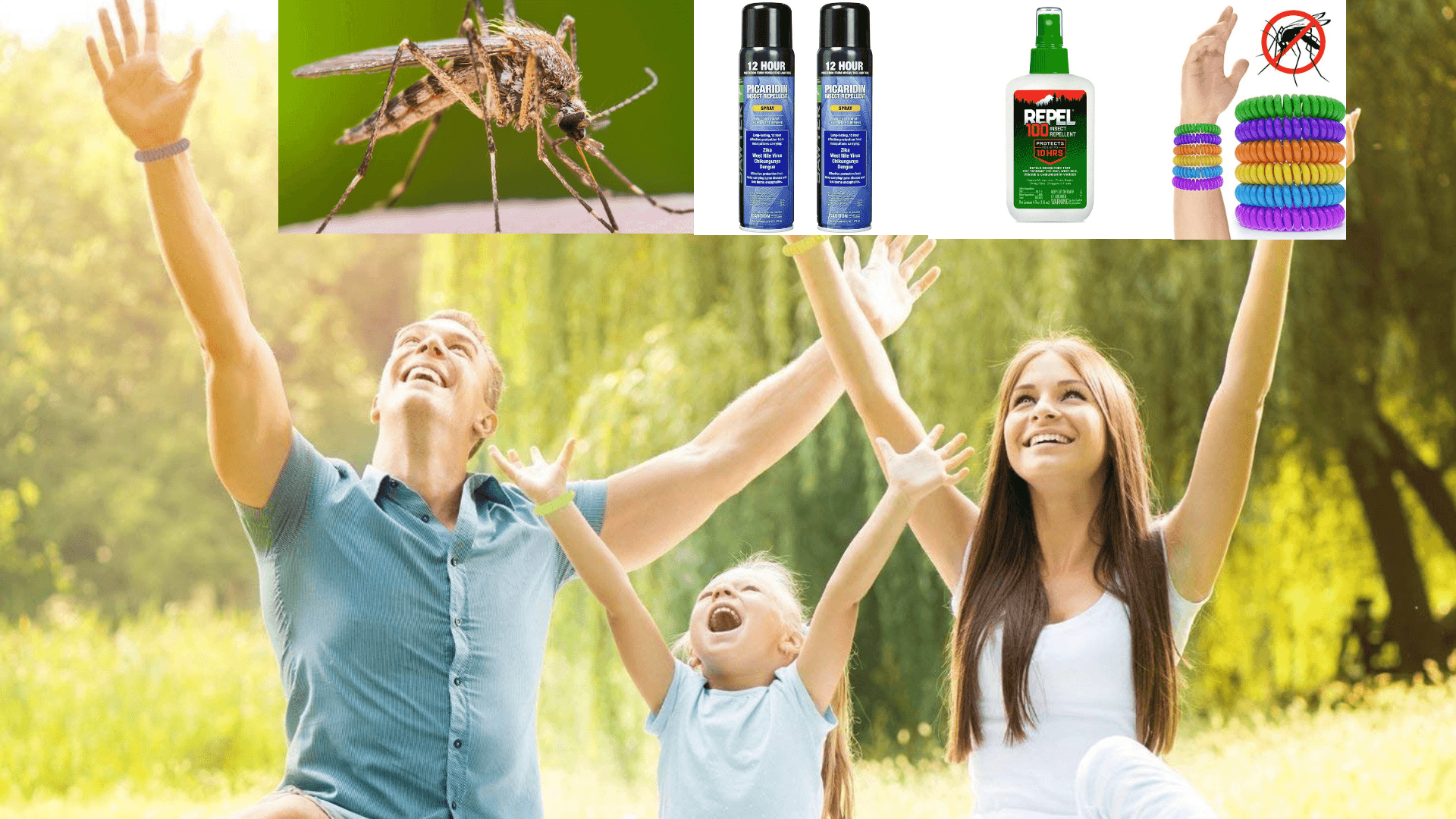 A mosquito repellent that is not too toxic. It should be usable around kids and pets. You don't want to make them sick. Just repelling the mosquitoes are fine. The more the natural ingredients, the better it is. It must work indoor as well as outdoor. You should be able to use when your kids are playing in the yard. It shouldn't be dispersed easily. A great mosquito repellent must be easy to use, and that is what you need.We'll be taking the best into consideration. You don't have to worry about quality. So let us review the mosquito repellents for homes. These reviews will help you decide when buying. No need to be stressed. We'll do the hard work.  Sit comfortably in your chair as we review it for you.
Things to Consider When Buying Mosquito Repellent
· Safety
All mosquito repellents must use EPA approved ingredients. They should be safe and effective. If DEET is above 30%, then it is not safe for children. It can cause health problems. Although above 30% means, it is a certain kill for mosquitoes, it has its risks. If there are children under 3-year-old in the house, then mosquito repellent with eucalyptus oil lemon should be avoided. If there are babies, then it is a no.
· How much time it lasts
You should consider buying longer-lasting mosquitoes repellent. This is great if you plan on being outside for several hours. It means you won't have to reapply it several times. Repellents with 30% DEET can last all day. Actually from 15% – 30%, coupled with picaridin, can last long enough. Those active ingredients will make the product a very good mosquito repellent device. As mentioned above, if it's for adult, then lemon eucalyptus oil is okay.
· Ingredients
An ideal mosquito repellent should have several pesticides. Some of those ingredients are picaridin, DEET, 2-undercanone and oil of lemon eucalyptus. These are the most effective ingredients. For repelling mosquitoes, they work wonders. There are also some mosquito repellents that are "natural" products. Their ingredients are usually geranium oil or citronella. You'll find that their effectiveness varies. Some works, while others not at all. It will depend on what you want.
Choosing the Best Mosquito Repellent for Home
Chemical Mosquito Repellent
These are effective mosquito repellent with Deet. They have several common ingredients, as mentioned above. Those ingredients are used by top rated manufacturers for pest control. The reason for this, it is effective in most areas. It can be used outside, or inside. Their effectiveness does not diminish. Since they eliminate a wide range of insects, in addition to mosquitoes, they are considered the best. Other than mosquitoes, they kill wasps, flea and ants. The chemical mosquito repellent is usually great.
They are safe for domestic use. This is true even if they have a high toxicity level. Some of them take longer to work though. It depends on the ingredients.
Most of the chemicals used are derived from plants. As such, they are natural compounds. Despite that, they are toxic to fish. It is not advised to use around pregnant women. Once you have used a chemical spray inside, make sure it has dried before getting back in the room. It might affect allergic people.
Natural Repellent
Natural ones are a good substitute, which is if chemical repellents aren't your thing. Despite being natural, some of them still work wonders. They are pretty effective and smell good. It is a mixture of various compounds. They are in terms of citronella, essential oil, oil of eucalyptus and so on. It is usable around pets like dogs and children. It's also not harmful to sensitive skin. This makes them safer than chemical repellents. As for their effectiveness, the jury is still out. It is probably a matter of personal preference.
Top 5 Best Mosquito Repellent Reviews
No.
Product name
Price
Duration (Approx)
Safety
(Humans and Pets)
Ease of Use
Effectiveness
View Product
1.
Sawyer Products Premium Insect Repellent with 20% Picaridin
approx. $
12 hours

Works well and toxicity level is not so high. Still works great.

Very Easy to use in its various forms

It is one of the best in terms of instant action.

View Product
2.
Repel 100 Insect Repellent
approx. $
10 hours

Contains a high level of chemicals

Applying it is easy to understand

Shown to repel most mosquitoes

View Product
3.
12 Pack Mosquito Repellent Bracelet Band
approx. $
35 hours

Low toxicity to health

One of the easiest repellent. Just around the wrist

Works decent and is fashionable

View Product
4.
Summit Responsible Solutions Mosquito Bits
approx. $$
24 hours

High in Toxicity

Needs a bit of expertize in usage

Works Great and lasts for a long time

View Product
5.
Thermacell Patio Shield Mosquito Repeller
approx. $$
Plugged

Safe to Use around Kinds

Just plug and play

One of the best for bedrooms

View Product
Sawyer Products Premium Insect Repellent with 20% Picaridin
This is a great mosquito repellent for Zika virus. It is one of the greatest mosquito repellents. You'll find that its effectiveness is real. It is designed to work best against the yellow fever mosquito. You don't need to fear the Zika Virus anymore. It is also one of the best mosquito repellent clothing. These repellents deter mosquitoes from approaching. Some might die on constant exposure to it. The great thing about it is that it repels more than just mosquitoes. It has 20 percent Picardin. The latter works better than DEET.
It lasts up to 14 hours if applied as a lotion. In its spray form, it lasts up to 12 hours. This is against most types of bugs and mosquitoes. Sand flies are also discouraged from approaching. It is safe since it is made in the Fisherman's formula. One of its greatest features is that it does not stain clothing. It is usable by the whole family. The latter is very easy to keep in a backpack or spray on watches and sunglasses. On most synthetic fabrics, it works great. This mosquito repellent comes in many forms. As mentioned, you get it in lotion and spray. There are different prices but this depends on the pack or size of the latter.
If you are a person that does not like chemical-based formulas, then it is ideal for you. Safe around kids and pets, you won't be asking for another one. It is also affordable. Overall, it is a very good spray. If we are talking about natural ones, then it is probably one of the top five.
Pros
Safe for use by the whole family
Affordable and comes in different forms
Easy to use
Cons
Lack of DEET might make it less effective
Quickly depletes when sprayed
Repel 100 Insect Repellent
The Repel 100 Insect Repellent is a very good mosquito repellent for the skin. It is registered EPA. At the moment of writing, it is the best seller. The latter is highly effective. It is a great way of reducing bites. One of its best features is that it does not stain clothes. It can be easily used for shirts, tents, backpacks, and shoes. It is ideal for indoor and outdoor use. For activities like camping, hunting, and hiking, it is the perfect companion.
It repels not only mosquitoes but all sorts of bugs. Those are ticks, mites and much more. It is a permethrin-based mosquito repellent. The latter has a high level of effectiveness. Spraying it on you will protect you up to 10 hours. This makes it ideal for morning and evening walks. It can be used inside and outside without any issues. This repellent is perfect for everyday use. Since it is made with a lot of chemicals, it protects against most mosquito-related viruses. Those are in terms of Dengue, Chikungunya, and Zika. It is a convenient product. Works well. It is well designed.
The Repel 100 also has a slick design. This makes it easy to handle. It is also very easy to use. Since its toxicity is high, it is not recommended to use around pets and babies. Overall, it makes a great product. You won't find any great issues with it. The container is decent, meaning it can be used a couple of times before it is depleted. As mentioned, it can be used almost anywhere. You just need to make sure that is has dried before getting back in the room. Open windows and let air flow. As long as the room is well ventilated, it is fine.
Pros
It is affordable
Easy to use
High kill rate
Cons
High level of toxicity to humans and animals (pets)
12 Pack Mosquito Repellent Bracelet Band
This mosquito repellent band is a great mosquito repellent wristband. It is not poisonous to you. The latter also do not make big promises or claim to be organic. You won't be needed electronic mosquito traps either. It is not expensive. The latter is really safe for use. It is worn at night or day. While acting as a fashion accessory, it is also innovative and effective in repelling mosquito. You won't be needed any spray can around you at all times.
The latter makes a great accessory to protect the whole family. You won't be breaking a sweat. Coming in a pack of 12, it can be used again and again. 1 band while last approximately 35 hours. Safe for kids and deadly to mosquitoes. The bracelet
is easily used and simple to wear. You can forget about the coil and just put your bracelet on when sleeping. It is not uncomfortable. The latter also doesn't emit any bad or toxic smell. Over the night, it won't be toxic to you.
To be honest, it is one of the easiest and comfortable repellents to use. This makes it really a very effective mosquito repellent for home. It can be worn during the day or jogging and no one will bat an eyelid. The latter protects you under cover. It is advertised as having no harmful ingredients and 100% for use. In terms of value for money, it is a very good natural mosquito repellent. If you want a hassle-free repellent for the family, this is probably the one.
Pros
Comfortable and easy to use
Simple and nice design
Saves the hassle of carrying a spray can
It has no harmful ingredients
The pack of 12 protects you for 420 hours
It is affordable
Cons
May lack chemicals to work efficiently
Doesn't work in all types of conditions
Summit Responsible Solutions Mosquito Bits
If you are looking for a mosquito control that is biologically sound, then this one will please you. It has been approved by the EPA in all 50 states in the U.S. The latter is both a repellent and a mosquito control product. One of its best features is that it is not harmful to humans. However, it needs to be applied 24 hours before. Once done, it will kill most mosquitoes or larval population forming. The application is straightforward. However, if you do not know how to sprinkle it, you might waste the bits. As an additional feature, it also controls pest and fungus. It can be applied in pots of plant beds. The low toxicity to humans makes it a joy to use. In some cases though, it has to be applied 2 times per week. It can also be sprinkled in water so as to stop mosquito production. Easy to clear pool of mosquito larvae. You probably won't be regretting it.
It also works on several other pests. This product is great for mosquito and pest control. Just make sure to read the safety instructions and you'll be fine. As mentioned though, it has a low toxicity to humans. Despite that, make sure you are wearing gloves when sprinkling the bits. This user-friendly product can be applied by even the most amateur. You don't have to be a professional.
Pros
User-friendly
Works within 24 hours
Has a low toxicity to humans
Works in water as well
Cons
Specially made for farms and plants
Thermacell Patio Shield Mosquito Repeller
If you wish to get one of the most innovative mosquito repellants then this is the one. Simple and easy to use, no need to be a geek. You'll get a decent protection area where mosquitoes do not wander. No need to use sprays or lotions. You don't have to use DEET solutions either. This device is Odor free. It is very styling and compact. Being cordless is also great. It is portable and lightweight, making a great combination.
Once you switch it on, it will provide you with a 15-foot protection area. It is ideal against mosquitoes or bugs of the same sort. What is great about it is that it is water resistant. It looks good on any patio or deck. It can pass as a fashion accessory.  As for the duration, it is around 12 hours. You get 1 outdoor cap, 1 butane cartridge, and 3 repellent mats. Overall, it is enough for around 1 week.
If you're looking for something innovative then this one might be it. The latter has a slick design and ideal for most surfaces. No need for spooky spray odors. The price is also decent. Overall, the product is great. It doesn't depend on the toxicity but rather the power. One of its greatest features is the no-smell. This makes for easy sleep. It is rather convenient. If you are looking something just for your home, then this might do it.
Pros
Easy to use
No DEET and chemicals
Provides a1 15-foot protection
Cons
It's a bit more expensive than the others
Conclusion
Now that we've reached the end of this review, it is time to make our choice. However, even if we pick one, it doesn't mean the others are bad. As a matter of fact, these are the top 5. As such, all of them are great. Some complement the others.
However, if we had to pick one, then it would be the Sawyer Products Premium Insect Repellent with 20% Picaridin. The reason for this is that it works wonderfully. In terms of time it lasts, it is above average. The latter is also easy to use.
Despite its high toxicity, if used as described, no harm should happen. This helps when one wonders the different types of bugs that exist within a property or house. Overall it is a great product. It works well, costs okay, and is above average in terms of quality.
You probably won't regret it. Since it makes the top 5, it is rather good. It is as good, might even be better than some others. It is a safe and effective product. One which, you'll love. Follow instructions and you'll be fine. You don't have to worry. Just make sure to follow the guideline. You can use it when children will be playing in the yards.
The others are pretty good too. Ultimately, it might come down to your own preference. Your choice will also depend on your needs, budget and for the use. Some might prefer more fashionable accessories, candle, while others will prefer the old and working one.
The choice is yours alone. To make it easier, just scroll back up and reread the review before making your decision. Make sure you make a good decision.
Comments
comments